Hi, I'm Michael!
I help people with Chronic Injuries and Health Conditions feel better physically, so that they can achieve their goals in health. Whether you want to get out of pain, feel stronger, or even just to move and perform better. My motto "Stronger Foundations, Better Results" applies. (See list of conditions I have experience with).
People of all ages want to be healthy and in shape, either for general fitness or a sport specific program. 
But, what can you do if you are injured or don't have the proper posture to perform at an optimum level? 
Have you ever given up on working out or playing a sport because of pain in a muscle or joint? 
What if you have trouble with daily movement and feel that age is catching up to you?
Has a health condition caused you to limit or stop physical activity?
A fitness program that addresses your personal needs and abilities will go a long way in overcoming obstacles you may face in reaching your goal. Even professional athletes focus on maintaining their bodies, with the help of professional trainers. A proper fitness program should take you through different progressions adjusted for each individual. NOT an "out of a box" or "one size fits all" program. 
Why I Wake Up Everyday
My own fitness journey started after I had been in a bad car accident. I had injuries to my neck and lower back, as well as suffered PTSD and depression as a result. It gave me the opportunity to become more in tune with my own body, and it pushed me to pursue a higher level of health. As I went thru my journey, I had multiple injuries which stemmed from muscle and postural imbalances. This really opened my eyes to learning about human movement and anatomy. I began my career as a Personal Trainer, this was completely different from my Accounting background, which was what I had been doing for the last ten years. As I was working with clients, I saw that every person had specific limitations which lead me to specialize in Corrective Exercise. This eventually lead me to Yoga, which I came across as a different approach to movement at the time. I enjoyed the mind/body approach and started to learn more about the practice. I found Yoga Therapy as a way to really encompass all of my education over the years. My focus has shifted to working mostly with Chronic Injuries and Health Conditions. I work with clients in a 1-1 setting or small groups, and enjoy solving problems within the human body. 
I also teach Anatomy for the 200-hour teacher trainings at the Aananda School of Yoga. As well as "Business of Yoga" for AUM Home Shala. Both of which were schools I went to.
My community involvement in Broward county includes Co-Chairing Emerge Broward and Board Chair of the Mental Health Association of SE Florida. I was recognized as 1 of 7 South Floridian's who "Mastered The Art of Reinvention" in the December/January Issue of InWeston Magazine 2015/2016. I was also a Finalist in the 2017 Up & Comers Award for SFBW(South Florida Business & Wealth) Magazine.
Full list of certifications held by me include:
Certified Personal Trainer
Certified Yoga Therapist
Corrective Exercise Specialist
500 Hour Registered Yoga Teacher
Golf Fitness Specialist
Senior Fitness Specialist
American Heart Association CPR/AED
Fully Insured Business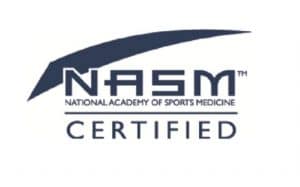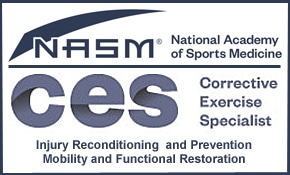 Syphon Fitness was honored to receive the Thumbtack BEST OF 2015 and THUMBTACK BEST OF 2016  award for the work with personal training and yoga.  Reviews from clients propelled him to the top of the class in Fort Lauderdale.
"I want to thank all of my clients I've worked with over the years. Each and every one of you has helped me realize and achieve a dream of doing something I'm passionate about." -Michael Kuang