Michael Kuang is the owner of Syphon Fitness. He started the business in South Florida to further his passion for health and fitness.  His quest for health/fitness started in 2004, when he decided that he needed to live a more healthy and active lifestyle. At the time he was working in Accounts Payables at a national company. He started learning as much as he could about nutrition and exercise, and it was quick to see how being healthy can dramatically change his outlook on himself and his life.
His hard work and dedication paid off, and he decided he wanted to help others with the journey. Michael was certified as a Personal Trainer with the National Academy of Sports Medicine in 2007, and hasn't looked back since. In 2010, Michael completed his certification for Corrective Exercise, which works with injury prevention and current injuries. Michael started to practice Yoga in 2013 and was quickly connected to it. Flexibility, mental clarity, focus, and stress reduction all came from his consistent practice. He completed his 200 hour Yoga Teacher Training program and teaches different styles of Yoga. In 2016, Michael completed his 500 hour certification with a focus on Yoga Therapy. And in 2017, Michael completed his Yoga Therapy Clinical Practicum to obtain his 1,000 hour certification as a Yoga Therapist with the International Association of Yoga Therapists. His love for Anatomy has led to working specifically with injuries and special health conditions, which require problem solving and unique program designing.
Michael teaches Anatomy for 200-hour teacher trainings at the Aananda School of Yoga. Also, "Business of Yoga" for AUM Home Shala. Both of which were schools Michael went thru.
His community involvement in Broward county includes Co-Chairing Emerge Broward and Board Chair of the Mental Health Association of SE Florida. He was recognized as 1 of 7 South Floridian's who "Mastered The Art of Reinvention" in the December/January Issue of InWeston Magazine 2015/2016. He is also a Finalist in the 2017 Up & Comers Award for SFBW Magazine.
Full list of certifications held by Michael include:
Certified Personal Trainer
Certified Yoga Therapist
Corrective Exercise Specialist
500 Hour Registered Yoga Teacher
Golf Fitness Specialist
Senior Fitness Specialist
American Heart Association CPR/AED
Fully Insured Business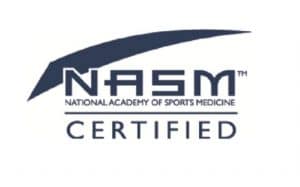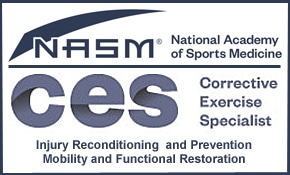 Syphon Fitness was also honored to receive the Thumbtack BEST OF 2015 and THUMBTACK BEST OF 2016  award for his work with personal training and yoga. His reviews from clients propelled him to the top of the class in Fort Lauderdale.
"I want to thank all of my clients I've worked with over the years. Each and every one of you has helped me realize and achieve a dream of doing something I'm passionate about."